-
Q 24 with BERNINA Frame
BERNINA Q 20/Q 24 Frame Models
From the Very First Stitch, You Will Appreciate the Thought Behind Every Detail.
The BERNINA Q 20 and Q 24 are long arm quilting machines by BERNINA and only differ in the length of the throat space.
Q 24 has a throat space of 24 inch.
Q 20 has a throat space of 20 inch.
BERNINA offers the quilting frame in three sizes, "Small", "Classic" and "Large", to best support you in finding the ideal solution for combining your quilting needs and floor space constrictions.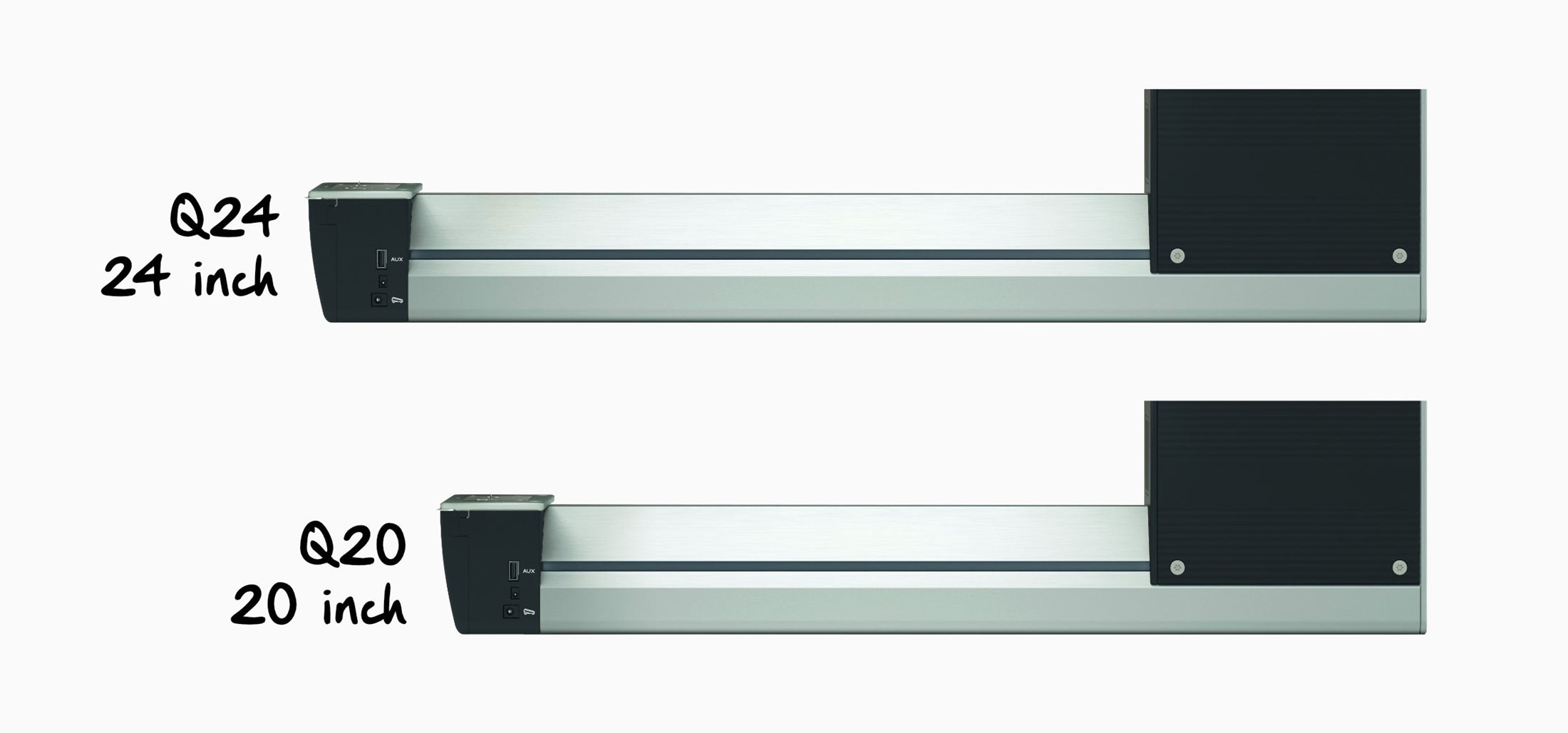 Hand-guided quilting made easy
Frame: Strength and Style in Three Sizes
For excellent quilting results, we have developed an ideal, high-quality frame which is available in three different sizes (Large/Classic/Small). All three frames are constructed from anodized aluminum for a light weight yet sturdy frame that can handle the weight, size and speed of the BERNINA longarm machines with ease.



Frame
Large
Classic
Small
Size (length & depth)
13' × 3.9'
4.0 × 1.2 m
12' × 3.9'
3.6 × 1.2 m
9' × 3.9'
2.75 × 1.2 m
Maximum quilt size
ca. 120"
ca. 3.05 m
ca. 108"
ca. 2,75 m 
ca. 71"
ca.1,8 m
Leaders
132" / 11'
3.36 m
120" / 10'
 3.07 m
83" / 6.9'
2.12 m
Adjustable frame height
35" -  47"
0.9 - 1.2 m
35" - 47"
0.9 - 1.2 m
35" - 47"
0.9 - 1.2 m
Total weight*
352 - 552 lbs
160 - 250 kg
330 - 508 lbs
150 - 230 kg
330 - 508 lbs
115 - 120 kg
Number of legs
6
6
4
Hydraulic lift
optional
optional
not available
* (Includes Q 20 & Q 24 and all optional accessories)
And we offer even more: Get to know our Accessories and Automation Software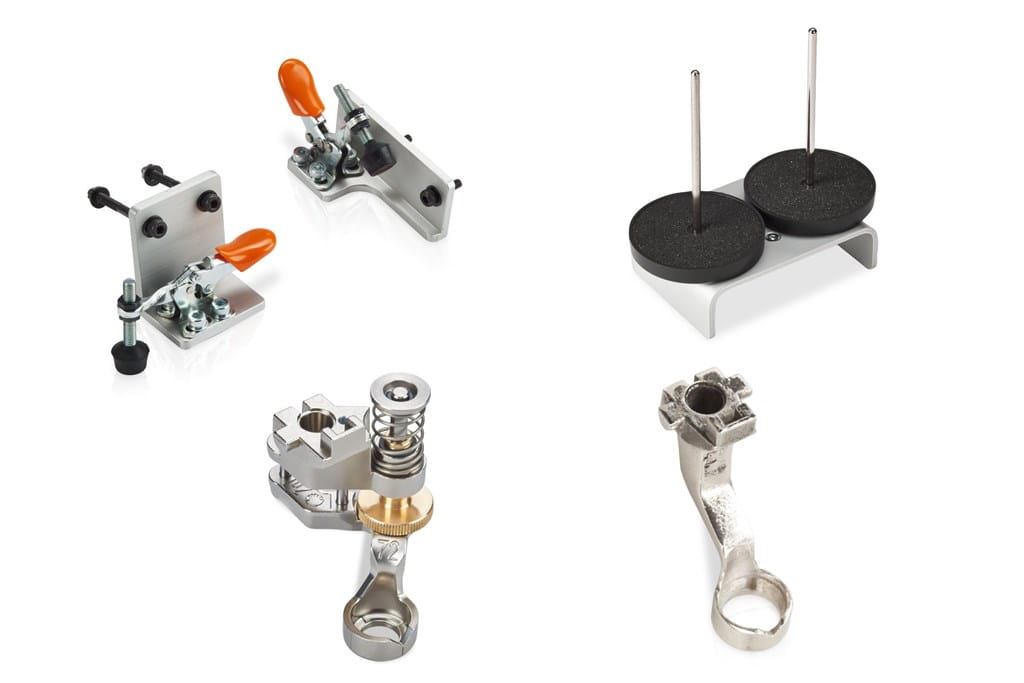 Widen your creative horizons with BERNINA Accessories
BERNINA offers a wide range of longarm accessories, which fit your long arm quilting machines and your frame.


TO THE ACCESSORIES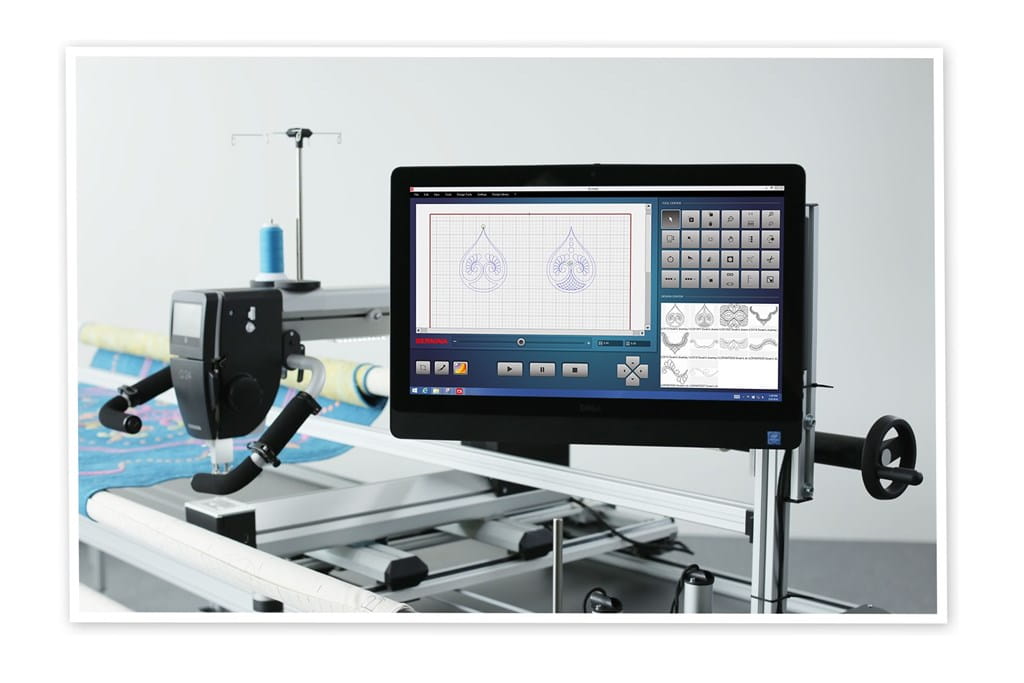 BERNINA Q-matic: Longarm Quilting Automation
Teaming up with the innovative BERNINA Q Series machines, Q-matic will fulfill your automated quilting needs in just a few simple steps. Whether stitching out simple edge-to-edge designs or intricate custom patterns, your way to an original masterpiece will be extremely easy.

Learn more about Q-matic